We will guide you in discovering every corner of our land
Enjoy Bike Sorrento was born from the passion for bike touring of an experienced group that has been a cornerstone for cycling enthusiasts in the Sorrento peninsula for years and offers fully-guided tours differentiated by technical difficulties, length and difference in altitude of the route, in order to guarantee a unique tailor-made experience for each guest.
We love to share our passion with people, letting them discover the potentiality of the bike not only as a means of transport but as a unique way to explore and discover new places respecting the environment.
We will use the weapons of expertise, reliability, and enthusiasm to build happy memories in unique landscape frames that will not be forgotten.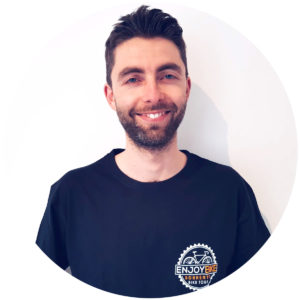 Fabio
President of the "Progetto Ciclismo Sorrentino" since 2008
2nd level Sports Director.
A former cyclist, over the years he has gained management and presidential position.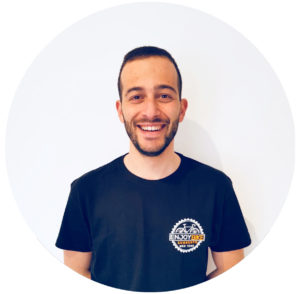 Tony
Athletic trainer – Osteopath – Kinesiologist
A former under 23 athlete
For years, he has been cultivating a passion for cycling, having it become part of his job.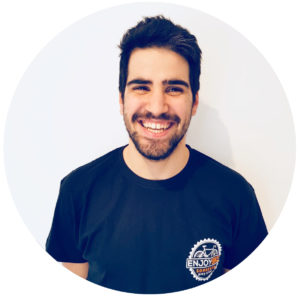 Renato
A former under 23 athlete
One of the young cyclists raised on the Sorrento Peninsula.
He came back to Sorrento after years spent in Tuscany as a competitive cyclist.